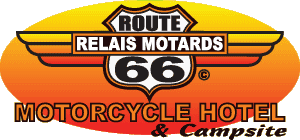 Biker friendly b&b in France
Indoor lock-up parking - Licensed bar and restaurant.
Please make a reservation and your room and meal will be ready for you.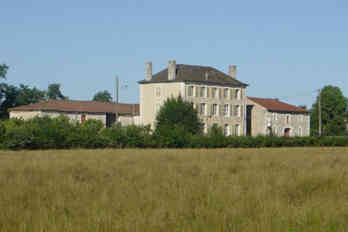 .

.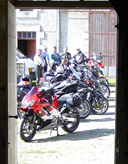 .

.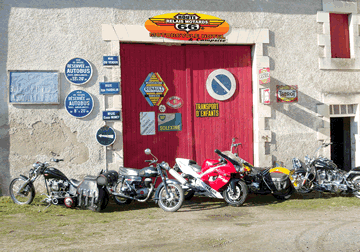 click here to book your accommodation
minxcook@aol.com
Data protection (GDPR) declaration



The warm, fun and friendly hotel for you and your motorcycle. We have a passion for motorcycling which has made Route 66 Hotel a continuing success. We have indoor secure parking for your bike so that you can have fun without worrying about your bikes safety.
We dont profess to provide 5 star luxury accommodation, just good homely hospitality with the emphasis on fun, Individual travellers or large groups are equally welcome, We have double, twin or single bedrooms, let us know your requirements by email and we can book you in.
Our fully licensed bar provides a welcome retreat from touring the wonderful French countryside. Please order dinners in advance so that dinner will be ready when you get here.
Please note that although we welcome clients with Physical Disabilities, our hotel was built in 1883 and does have a winding staircase. Therefore could clients with Physical Disabilities please contact us in advance to discuss possible problems in accessing our bedrooms.
A little of the History.
Our hotel was built in 1883 by the brothers Dumas who were Parisien lawyers and great benefactors to the village, it has had many uses in its history, it was last used as a hotel in 1925 after which it was bought by Jean Baptiste Desplobins who used it as a family home. (The telephone number at that time was simply, no 1) During the war it was a low key detention centre housing refugees and POWs, but now it is back to its original intended purpose of welcoming guests to Bussiere Poitevine. Drive through our gates into the enclosed courtyard and you are immediately transformed back in time to a more genteel and relaxed way of life. We have secure indoor parking for about 50 bikes, giving you the peace of mind to relax without worrying about the safety of your pride and joy.
We look forwards to welcoming you to Route 66.
107 Avenue de la Liberation, 87320, Bussiere Poitevine, France.
Telephone Sue on 0033 (0)7 49 66 50 21
registered in France, Siret no 45085215700012
Hotel Pictures Room Pictures Harry's Bar Maps Directions Contacts Prices Booking Restaurants Links
Route 66 Hotel, The biker friendly French hotel, campsite and gites dedicated to the motorcycle and motorcyclist. Motorcycle friendly quality hotel facilities and motorcycle friendly camp site created by bikers for bikers. Set in 5 acres of land South of Poiters, in Bussiere Poitevine, approx. 300 miles into France from the channel.
(Biker friendly, motorcycle friendly hotels, gite and campsites in France).