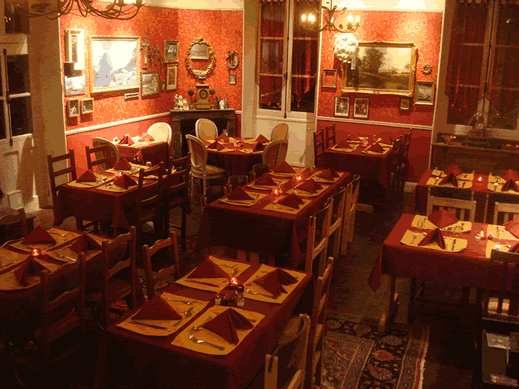 We have our own restaurant on site. We make dinners to order, so if you would like a nice hot dinner ready for you when you get here please let us know at the time of booking. Normally it is 15 Euros for a 3 course dinner. If you want a smaller dinner or if you are veggy or have special dietary requirements please let us know.
Home Hotel Pictures Room Pictures Harry's Bar Maps Directions Contacts Prices Booking Restaurants Links
Route 66 Hotel, The biker friendly French hotel, campsite and gites dedicated to the motorcycle and motorcyclist. Motorcycle friendly quality hotel facilities and motorcycle friendly camp site created by bikers for bikers. Set in 5 acres of land South of Poiters, in Bussiere Poitevine, approx. 300 miles into France from the channel.
(Biker friendly, motorcycle friendly hotels, gite and campsites in France).