We have a fully licensed bar on site. No one has drunk it dry yet although it has come pretty close to it on a few occasions. We have a music license and a pretty good sound system. Click on the pics below for larger copies.

....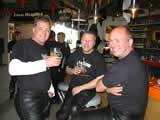 ....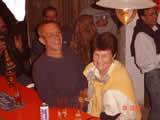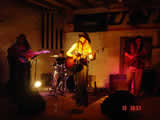 ....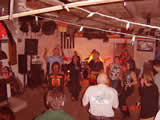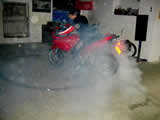 ....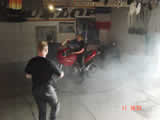 Putting the donut on the dancefloor, it makes perfect sense !
Home Hotel Pictures Room Pictures Harry's Bar Maps Directions Contacts Prices Booking Restaurants Links
Route 66 Hotel, The biker friendly French hotel, campsite and gites dedicated to the motorcycle and motorcyclist. Motorcycle friendly quality hotel facilities and motorcycle friendly camp site created by bikers for bikers. Set in 5 acres of land South of Poiters, in Bussiere Poitevine, approx. 300 miles into France from the channel.
(Biker friendly, motorcycle friendly hotels, gite and campsites in France).
© Copyright 2002-2022 Route 66 Hotel and its subsidiaries.