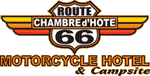 How to get here
Flying in
Well the easy way is to fly into either Poitiers or Limoges airport and we will pick you up. As this takes about three hours and an 80 mile round trip we do charge 75 Euros per collection and 75 Euros for the return which covers our time and fuel costs. Let us know what time your flight gets in and we will be there to meet you.
If you are flying in from a more exotic land then we can even pick you up from Paris although it will be a 4-5 hour journey to get here. the fee for a pick up from Paris will be 200 Euros and the same for a return.
Dover/Calais or Bolougne to Here
there is a new motorway from Rouen which goes all the way to Poitiers via Alencon, Le Mans and Tours. This has cut the jouney time by a couple of hours because you avoid Paris. So from Calais or Boulogne take the coast motorway, A16 - follow signs to Rouen, carry on through Rouen and follow the signs to Le Mans. This motorway (A28) (the number changes en route but just follow signs for Poitiers) will take you all the way to Poitiers, Take the Poitiers exit and then take the road to Limoges which will turn into the N147 after about 5 miles. Follow the N147 until you see a turn off to the left which is signposted as Bussiere Poitevine. We are 200 meters on the right.
Portsmouth/Caen to Here
Get off ferry, smile nicely at the customs chap (why do they have customs coming into France, after all, if everything is cheaper in France why would you want to smuggle anything in ???)
Head towards Caen on dual carriageway until you see sign; Perifique est
Follow Perifique for approx. 4 miles till you see Green sign for Alencon and Le Mans (N158)
Follow N158 for 48 miles
At Sees turn right on N138, Green sign Alencon and Le Mans
Follow N138 for 12 miles, at second roundabout follow blue sign A28 Le Mans
Follow for 1 mile and take next exit for Le Mans Paege A28
Get onto Paege (A11) and follow for 32 miles
Take A28 turn off to Tours for 17 miles to pay station.
Turn left at roundabout and follow green signs to Tours
After 33 miles you come to a big roundabout
Turn left and follow blue sign A10 to Poitiers and Bordeaux
Turn onto A10 and follow for 60 miles
Turn off at green sign for Poiters and Limoges
Follow N147 towards Limoges for 40 miles
Turn left at sign for Bussiere Poitevine (D942)
Quarter mile down road turn right into our courtyard.
The bar is 3rd door on the right.
Home Hotel Pictures Room Pictures Campsite Harry's Bar Maps Directions Contacts Prices Booking Restaurants Links
Route 66 Hotel, The biker friendly French hotel, campsite and gites dedicated to the motorcycle and motorcyclist. Motorcycle friendly quality hotel facilities and motorcycle friendly camp site created by bikers for bikers. Set in 5 acres of land South of Poiters, in Bussiere Poitevine, approx. 300 miles into France from the channel.
(Biker friendly, motorcycle friendly hotels, gite and campsites in France).